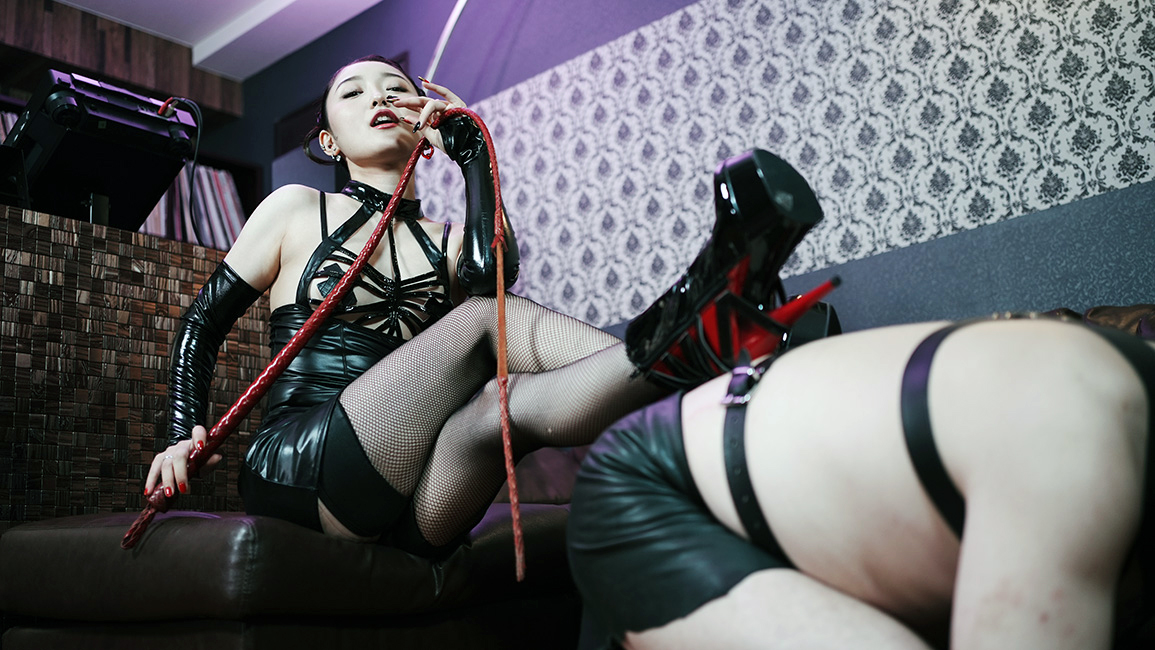 Domination and communication through the practice of BDSM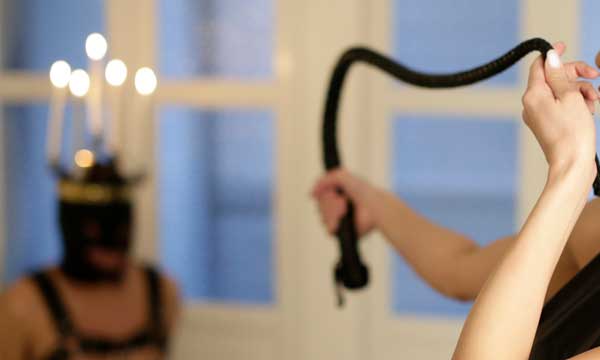 CONCEPT
The primary concept of La Siora is that of domination and communication through the practice of BDSM.
BONDAGE
DOMINATION
SADISM/SUBMISSION
MASOCHIZM/MANIPULATION

There are many types of domina throughout both Japan and the world - each offering a variety of BDSM styles and services. It is important to understand what differentiates each, and particularly the objectives of La Siora. La Siora dominaes live a BDSM lifestyle, they are highly skilled and motivated, and provide sessions as their work and pleasure combined. Each domina has unique preferences, skills, kinks,fetishes and objectives - and must be respected as such.
It should be expected that a session is a 50/50 mix of goals of the submissive and the dominant. Your chosen domina will respect your inputs, and respond to your wishes - though ultimate control over the session will reside in the hands of your domina.
---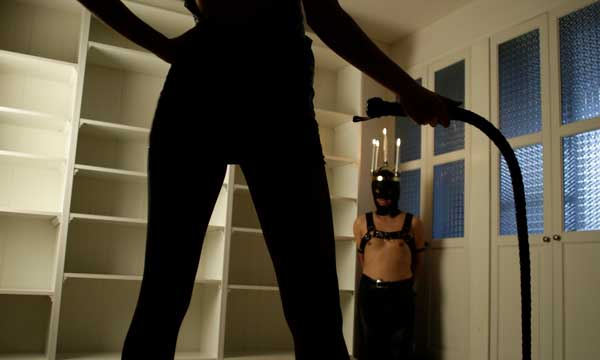 Neo-Classical BDSM
La Siora provides a neo-classical BDSM service, with the domina leading the submissive.La Siora does not offer a topping-from-the-bottom style service, as to follow your wishes exactly; though rather your domina acts as to think, collaborate and align with the submissive as to deliver an unforgettable story, and BDSM experience.BDSM is not only that of intense pain, suffering and humiliation - both beginners and experienced submissive are welcomed, and their respective tolerance and objectives respected.Soft through to hard experiences are possible. The session can be romantic, thrilling and will open the world of your fantasies.
The dominatrix at La Siora understand aside variety of fetishes, such as that of cross dressing/gender change. It is the goal, and purpose of La Siora to understand both the physical state and fantasies of their submissive deeply.It is possible that a domina may turn down a session request if she is unable to meet your session goals/objectives.
Please contact us prior to your session to confirm specific requests.
---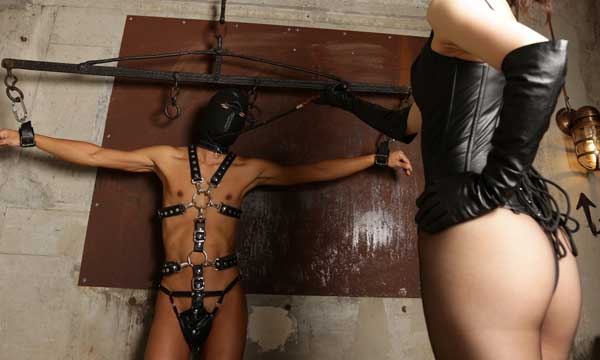 Questionnaire
We request that our questionnaire be completed prior to your session, and pre-session discussion.Your questionnaire is to be considered as a starting point for conversations in your pre-session discussion with your chosen domina. It is to be considered as a method to add context to your session, and to guide your domina. A questionnaire will be updated by your dominaes as to provide further context in future sessions, similar to medical patient records.. It is also possible to revise your own questionnair over time, as your tastes and interest evolve.There are 3 options with regard to questionnaire available, please let us know which is most suitable:
1. Semi-On-Demand Training: Listing your fetishes, wishes, goals and objectives in detail.
2. Complete Training: Total control is given to your dominas of choosing. (Preferences and limits will be respected).
3. In advance of your session, please let us know by phone if you do not wish to fill out a questionnaire or prefer to save time by not filling out a questionnaire.
This may suit in the situation that you would like to omit the pre-session discussion, or you would like to start your session from the moment our domina enters your room.
Please advise us when making appointment if you wish to revise your questionnaire, examples of why you may wish to do this include changes to your fetishes, interests, preferences and limits.If you have special requests for your session, it is requested that you provide these in advance of your session.Please let us know when you make an appointment if you wish for your session to start immediately when your chosen domina(s) enter your room.
---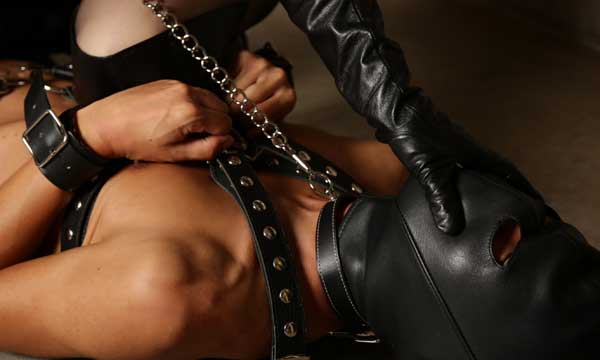 Pre-session Discussion
Please expect a 5-10 minute pre-session discussion. This time is allocated to discuss your questionnaire, fetishes, interests, fantasies and limits - and to add context to your session. When meeting a domina for the first time, it is required to hold a pre-session discussion - as to provide context for your domina, and to guide the content of your session. The pre-session discussion may be omitted or shortened if you have held a session with your chosen domina previously.
Your chosen domina may suggest to try a new kind of play, a new tool, or a new fetish that you have not experienced previously - or you don't explicitly like, as she believes that she is able to make it enjoyable for you. The goal being to explore new experiences, rather than forcing you to do something you dislike. Our dominas will not only stay within your comfort zone of play, they are encouraged to explore and challenge you, as to discover and increase your enjoyment.
We fully understand there are a lot of submissive men and women, who as a result of mistreatment, poor technique, or other negative past experience have grown to dislike certain types of play. However, we have many positive experiences with our members, who have overcome such negative experiences through close communication with our dominas, and are now actively able to enjoy previous dislikes. As such, please understand if our domina may suggest play which is not specifically to your liking. You are always able to say no, or to stop play without hesitation. You are encouraged to enjoy communication with your domina, and to beg for her mercy.
It goes without saying, that our dominas will never request you to participate in beyond your absolute limits. Please make sure to list such limits in your questionnaire. Understanding, and discussion of submissive men and women's experiences is of significant value for our dominas to develop. Our dominas are always learning, and growing their skills as a domina, and we appreciate your assistance to help them develop further.
---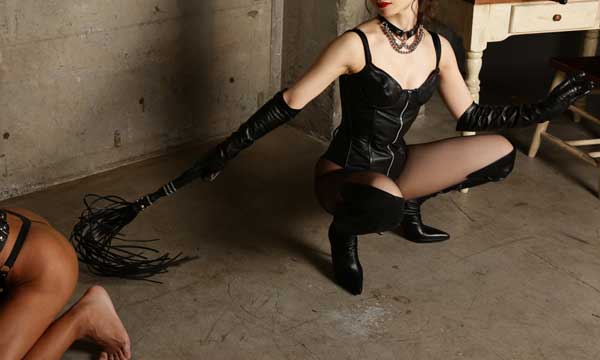 After Your Session / Post-Session Feedback
A post-session discussion is encouraged, as to let our dominas understand your experience from the session. This can be as simple as a word or sentence - this will act to guide our dominas with regard to your future sessions. It may be difficult to find time after a session to hold a post-session discussion, if this is the case, please contact us via email or the Feedback form. If you encounter any issues with our domains, please feel free to discuss with us:
> Obvious negligence or lethargy.
> A complacent session / ignoring your feedback.
> Forcing you to make a follow-up appointment.
La Siora encourages you to meet a quality partner through sessions with a variety of dominas, regardless of if they are La Siora staff or not. We do not allow our dominas to force you to make appointments, or to block your visits to other dominas. We appreciate your feedback and communication with us through Feedback. Please feel free to take a contact us by phone call, email, and to provide your thoughts and ideas - we consider all Feedback as useful and important.
---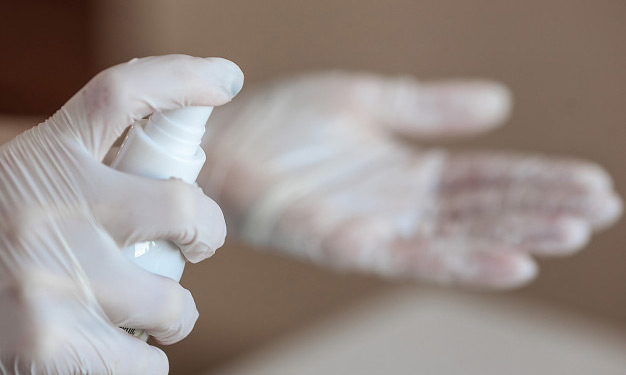 Care of hygiene
We take great care of hygiene. All dominas have completed training according to the manual prepared by a doctor and healthcare professionals.We bring various disinfectants and disposable rubber gloves to the sessions. Tools that come into contact with mucous membranes and body fluids are required to be owned by the individual dominas, "never to be reused by other dominas," and to be operated under proper hygiene control.
---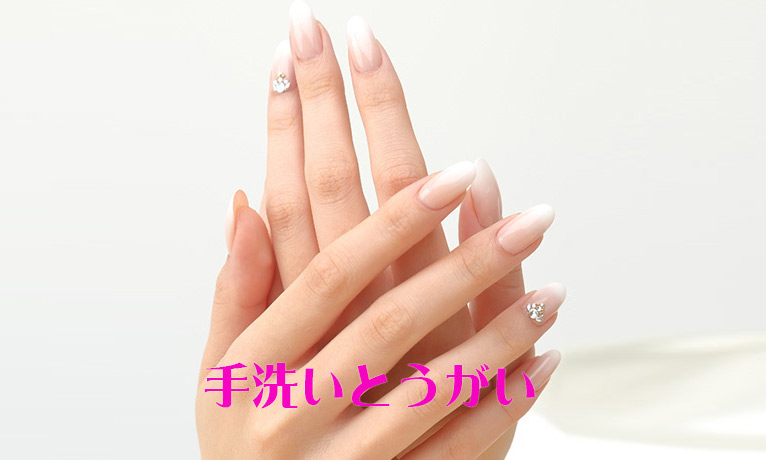 Notification for you regarding COVID-19
Our dominas wear face masks when they visit you to cope with COVID-19. In addition to that, after they enter the room, the will; open the window of the room to let the air out, and wash their hands and gargle after you made a payment. This may be a bit annoying for you, but we greatly appreciate if you can cooperate. Our dominas and staff put a great importance on hygeine and health. Especially this year, we pay an extra attention to take care of ourselves. In case they really need to take a day off, please kindly understand it is for the best for you too. In a while, we will be closed on every Tuesday. We try our best to provide you with a wonderful session you can enjoy without worries.
---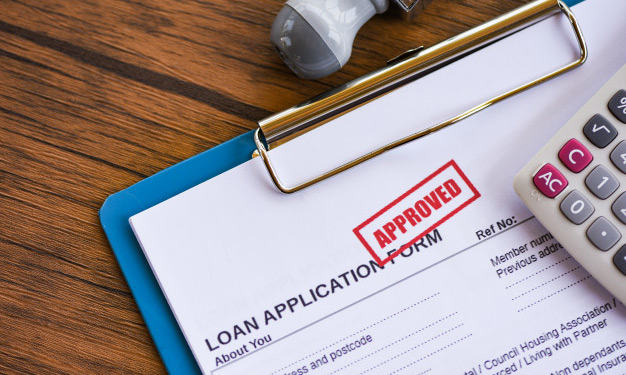 Legitimate business
We have been in legitimate adult entertainment business for more than 20 years. In Japan, the operation of adult entertainment business requires the approval of the authorities. If it is violated, the customer may be penalized. Legal businesses are required to indicate it on their websites and provide authorized phone numbers. Even if it is operated by an individual, these approvals are required in Japan.
---