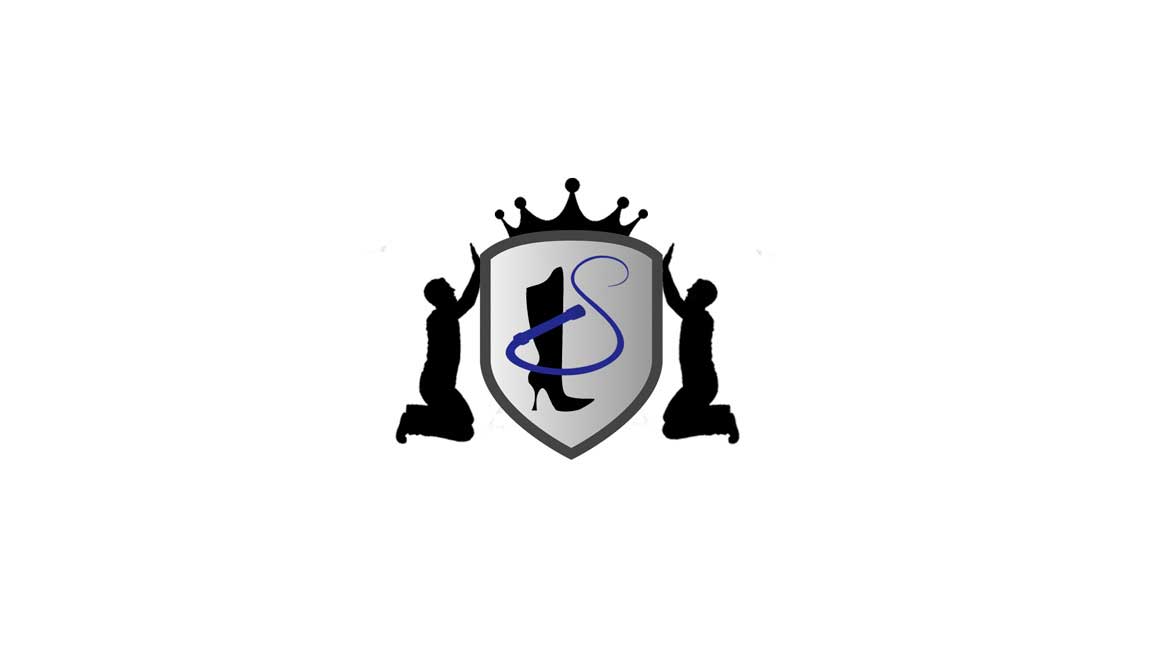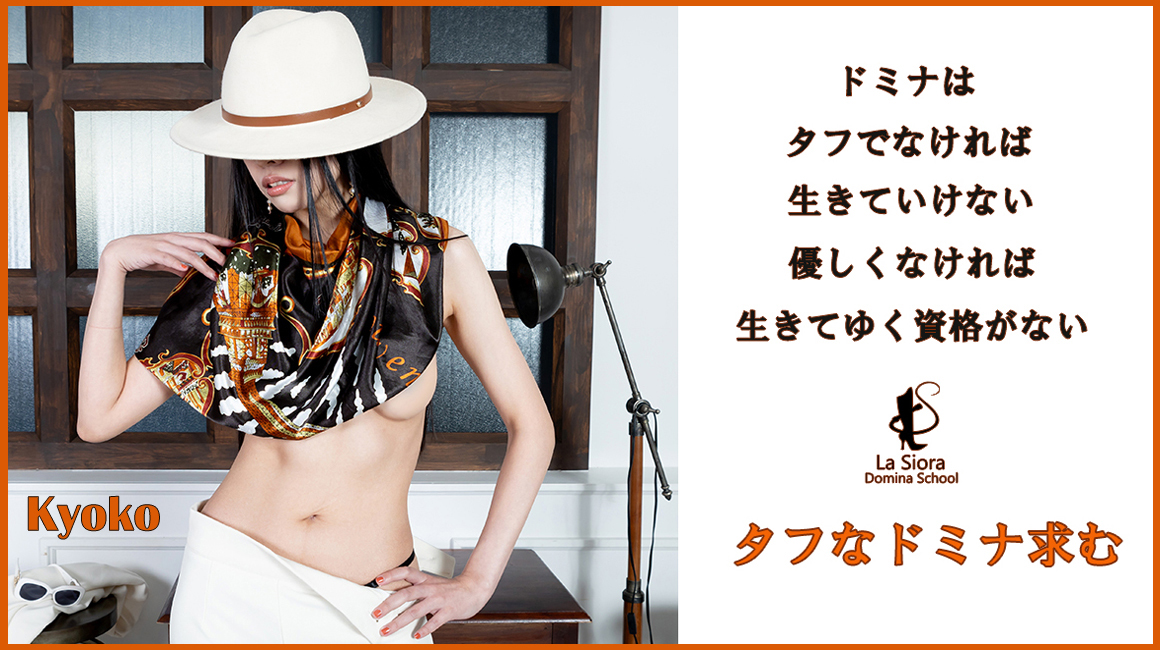 Welcome to LA SIORA - One of the most prestigious BDSM clubs located in Shinjuku, Tokyo.
A licensed adult entertainment business, operating in accordance with the law.Please watch out for unlicensed buisinesses, those are illegal.
All
Excellent
Tiara
Regular
Baby
---
Dear our loyal members
Please refer to "Net Salon" Page
"I want to do BDSM so badly,"
"I wonder how are Mr. X doing?"
These days, we often hear such voices among Domina. The frustration of not being able to fly freely is the same for us.
Once again, I really appreciate the peaceful days we had. We would love to brighten up your downward-looking heart a little.
And we want to overcome this hardship together. With our wishes, we made it as easy as possible for you to participate in it. If you're feeling depressed, come over here.
See you in the virtual space. I hope things will be under control and that everyone is safe. We send our heartfelt thanks and encouragement to you, medical professionals.
All of us, Dominasm, Rie Asagiri
Now in preparation, Scheduled to start around Mid - May.
---
Notification for you regarding COVID-19
Apr.2020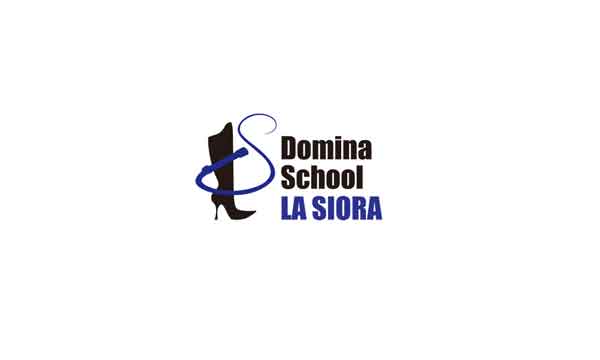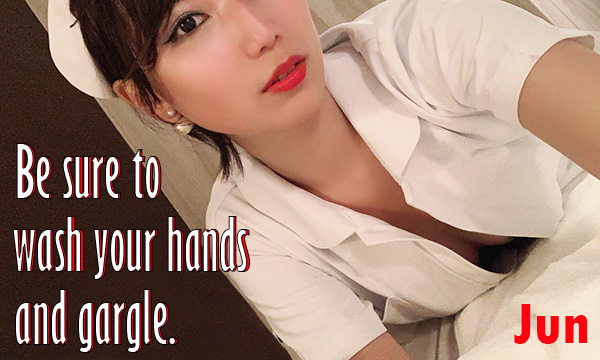 In order to cope with COVID-19
1) Please understand that dominas will wear face mask to visit you.
2) On the day of your reservation, please have your temperature checked before going out.
3) Please cooperate to check your temperature before the session. Please leave the timing to Domina.
4) Please understand the following flow. Entering the hotel room → Ventilation → Payment → Handwashing and gargling
5) Dominas and our staff are always doing our best to take care of our physical condition, however, due to the current situation, we will not overreach when we are not feeling well. Please understand that in the unlikely event of a sudden holiday.
6) We are unable to make a reservation in the following cases. ・People with fever, cold or respiratory symptoms (fever noticed during pre-session temperature checking).
/Those who have traveled to Japan within 14 days.
/ Those who have a family member, a person living with you, or a business associate who has traveled to Japan within 14 days.
/Those who have come into contact with a person who has tested positive for COVID-19 within 14 days.
*For more information, please visit the Ministry of Health and Welfare page. https://www.mhlw.go.jp/stf/seisakunitsuite/bunya/newpage_00032.html
---
The name LA SIORA was derived from ...
February 1997. The interval between winter and spring, I was in "Venezia",City of Water.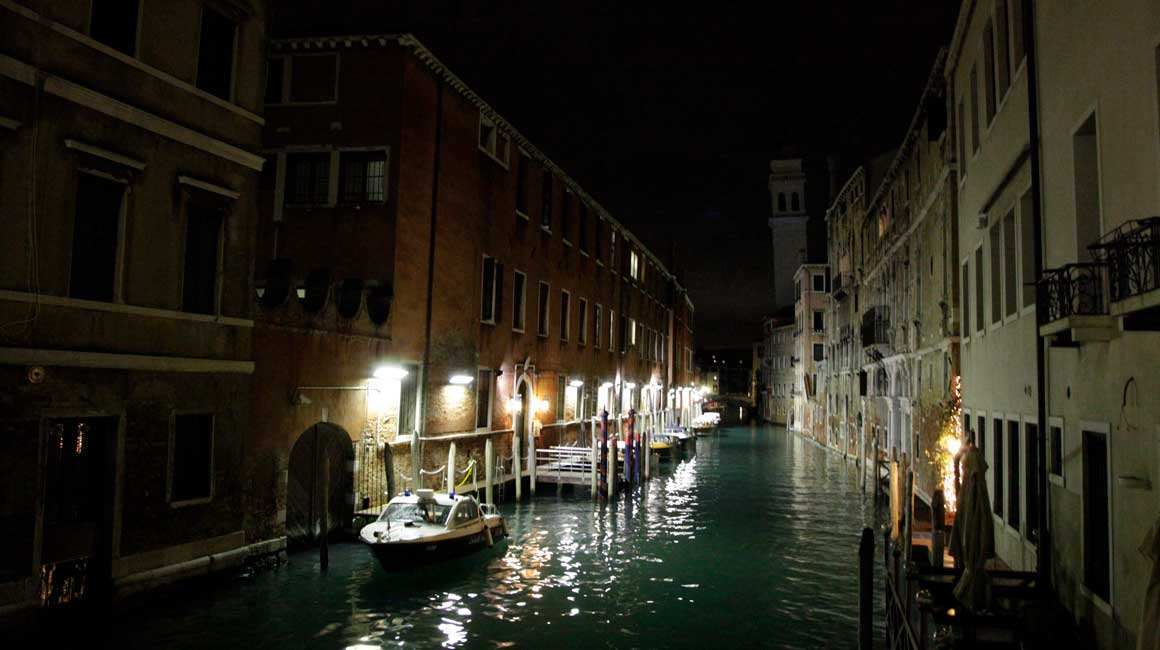 February 1997. In the season between winter and spring,
I was in Venice, Italy. The city of water. In a hotel in Venice. It's winter, but I woke up sweaty. Two other people in my room, domina "R"and slave "Dog," were asleep. I told the dog to keep the window open, but he must have forgot. Darkness was in front of me when I opened the window. As my eyes got used to the darkness, I could somehow see the silhouette of a church, river, and reflections of the light, all in silence. It was 2 o'clock in the evening.
As I tried to sleep again, I heard a knock on the door. This late? I opened the door with a doubt in my head. No one was in there. After the same thing repeated several times, I decided to stay and guard at the door.The moment I heard the knock, I opened the door and came into the long corridor with red carpet. I did the same thing a couple of times. But still, no one was out there.
I was fully awake by then. There was no place the suspect can hide in the corridor. The dog started to growl in sweat. At the same time, R woke up.
"Hey R, did the dog wake you up? He's been annoying."
R was sitting on the bed, said nothing. She fell back asleep. All of a sudden, the air in the room became dark. There were voices coming out of the wall, and a couple, a man and a woman, emerged. The lady dressed in a princess-line dress, holding a fan in her hand. The man was in a jacket and hat, both are made with the same woven patterned fabric. They looked at each other, smiling, and walked out to the wall on the other side of the room. They were graceful, I did not feel any fear.
Once they are gone, the air became heavy. The next guest wore a white mask and a deep red cape. He/she looked like a picture from a postcard of a Carnaval. The person walked slowly, and gone to the wall on the other side. When he/she is gone, I heard a subtle sound. It became louder and louder, so I could hear it clearly.
"...shora...siora, La Siora"
I wrote down the word. The day breaks without a sleep.
I was visiting Venice to see my friend named "M." In the next morning, he picked us up to take us to show us around. I asked him if he knows the word "La Siora."
"La Siora? How come you know the word? Only few Italians know the word, it's not even on a dictionary."
I was surprised to know the word actually exists, and told M all about the previous night. According to him, many people experience mysterious things in Venice.
"Congratulations, Rie! That's wonderful! Venice gave you a guarantee that you are a true queen!"
"Why?"
"It's an old word in Venice, which was used to address a lady reverentially. In English, it's like "The Mistress."
I accepted the word with a gratefulness. I was on to a travel as I couldn't come up with a good name for a new club I was producing.
A gift from ancient Venice, and a timeless word. "La Siora."
~ La Siora ~
Location Shinjuku, TOKYO (JAPAN)
Business hours» Reception:12:45 - 22:30
» Session:13:00 - 22:00(Last session starts around 22:00 or later)
» Every Thursday : temporarily closed because of the state of emergency (6/2021-)
Call +81(3)6380-6568
Email lasiora2008@gmail.com
Access link to Access page
Questionnaire(Japanexe texts) Please advise us!
Announcement

Domina NINA,MIA,RULI joind us on Nov,2020.

Domina TOWA joind us on Jun,2020.

The launch of our new website on Mar,2019.

https://lasiora.org/ "SSL suported URL"

Business notification to the government has been approved